Austin Idol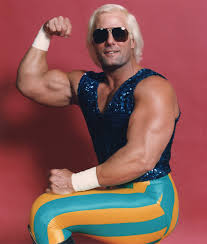 Born
October 26 1949[1]
Tampa, Florida
Resides
California
Website
www.austinidollive.com
Professional wrestling career
Ring name(s)
Mike McCord[1]
Mr. Gulf Coast[1]
Universal Heartthrob
Austin Idol
Height
6 ft 0 in (1.83 m)[1]
Weight
240 Ib (109 kg)
Billed from
Las Vegas, Nevada[1][1]
Debut
1972[1]
Retired
1998[2]
Mike McCord[2] (born October 26, 1949[1]) is an American retired professional wrestler, better known by his ring name the "Universal Heartthrob" Austin Idol.
Professional wrestling career
Edit
McCord graduated from Robinson High School in Tampa, Florida. He started wrestling as Iron Mike McCord, a superheavyweight powerlifter in 1972, and became a star in a number of southeast promotions, holding many titles in the Memphis, Georgia, Birmingham, Texas All Star & Mid Atlantic territories. McCord also had a stint in the WWWF with Lou Albano as his manager. He also worked main event matches against then world champion Pedro Morales. McCord and wrestlers Gary Hart and Bobby Shane were passengers on a Cessna 182 flown by wrestler Buddy Colt, which crashed on February 20, 1975 into Tampa Bay in Florida, killing Shane.[3]
After a period of inactivity healing from two broken ankles, he emerged with bleach-blonde hair, over 100 lbs lighter, and the new ring name "Universal Heartthrob" Austin Idol.
Idol is well known for a feud during the 1980s with the popular Jerry "The King" Lawler in the CWA and AWA territories. In a 1981 angle, Idol dressed up as a masked Mexican wrestler, presenting the "Top Rated Wrestler in Mexico" award to Lawler on TV before sucker-punching him.[4] Afterwards, he delivered an interview where he promised to clean up Memphis and rid it of Lawler.[4] Early in the year, Lawler burned Idol's neck in a match. On April 27, 1987, Idol defeated Lawler in a steel cage match with the assistance of "Wildfire" Tommy Rich, who hid underneath the ring for the entirety of the event, winning the AWA Southern Heavyweight championship and causing Lawler to lose his hair.[4]
Idol semi-retired in 1990, wrestling only every few years until the mid-1990s.[2] In addition, he promoted his own promotion in Alabama in 1993.[2] After appearing on Memphis Power Pro Wrestling's first television show in 1998, he officially retired.[2] Idol has since become a popular motivational speaker.
In November 2012, Idol launched his new radio program Austin Idol Rock & Roll Wrestling Show broadcasting on American Hearts Network.
In wrestling
Edit
Finishing moves

Las Vegas Leglock (Figure four leglock)[1]

Signature moves
Managers

Jimmy Hart[5]
Paul Heyman
Bobby Heenan
Entrance Music
"Do You Wanna Touch Me?" - Joan Jett & the Blackhearts
Championships and accomplishments
Edit
Continental Wrestling Association
Georgia Championship Wrestling
Pro Wrestling Illustrated

PWI Most Inspirational Wrestler of the Year (1975)[6]
PWI ranked him # 193 of the 500 best singles wrestlers during the PWI Years in 2003.

Southeastern Championship Wrestling
Texas All-Star Wrestling

TAS Heavyweight Championship (1 time)[1]

World Championship Wrestling (Australia)

NWA Austra-Asian Tag Team Championship (1 time) - with Jimmy Golden[1]

Wrestling Observer Newsletter

Feud of the Year (1987) with Tommy Rich vs. Jerry Lawler
References
Edit
Ad blocker interference detected!
Wikia is a free-to-use site that makes money from advertising. We have a modified experience for viewers using ad blockers

Wikia is not accessible if you've made further modifications. Remove the custom ad blocker rule(s) and the page will load as expected.